China Fryer Factory Gas Professional standing Fryer gas Single tank 25L PFG-800
Product Detail
Product Tags
This Pressure Fryer adopts the principle of low temperature and high pressure. The Fried food is crispy on the outside and soft inside, bright in color. The whole machine body is stainless steel, computer control panel, automatically controls temperature and exhausts pressure. It equipped with automatic oil filter system, easy to use, efficient and energy-saving. It is easy to use and operate, environmental, efficient and durable.
The thermostat, mounted on the elements, ensures precise temperature readings. The thermostat system minimizes temperature overshoot maximizing oil life.
The large cold zone help collect and remove sediment from the frypot to safeguard oil quality and support routine cleaning. A rear flush feature moves sediment to the front drain valve for easy and thorough removal.
PFG-800 model electric fryers have advanced electronic switching devices which pulse the amount of energy required to the electric elements in much smaller increments than traditional on/off electrical contactors or gas controls.  The result:  greater reliability and more precise temperature control.  These models also have an insulated frypot which can reduce standby energy consumption by an additional 10%. It's can ensures pinpoint accuracy of oil temperature and adjusts cooking time for consistent high-quality production.
▶ All stainless steel body, easy to clean and wipe, with long service life.
▶ Aluminum lid, rugged and lightweight, easy to open and close.
▶ Built-in automatic oil filter system, easy to use, efficient and energy-saving.
▶ The four casters have large capacity and are equipped with brake function, which is easy to move and position.
▶ Digital display control panel is more accurate and beautiful.
▶ The machine is equipped with 10-0 storage keys for 10 categories of food frying.
▶ Set the automatic exhaust after the time is up, and give an alarm to remind.
▶ Each product key can set 10 heating modes.
▶ Oil filter reminder and oil change reminder can be set.
▶ Switch to degrees Fahrenheit.
▶ Preheating time can be set.
▶ The cleaning time, idle mode and oil melting mode can be set.
▶ Pressure mode can be set on /off while at work.
| | |
| --- | --- |
| Specified Voltage | ~220V/50Hz-60Hz |
| Energy | LPG or Natural Gas |
| Temperature Range | 20-200 ℃ |
| Dimensions | 960 x 460 x 1230mm |
| Packing Size | 1030 x 510 x 1300mm                 |
| Capacity | 25 L |
| Net Weight | 135 kg |
| Gross Weight | 155 kg |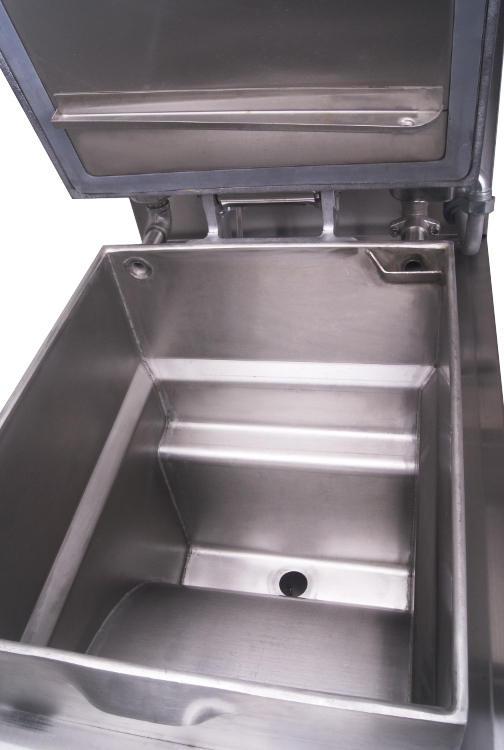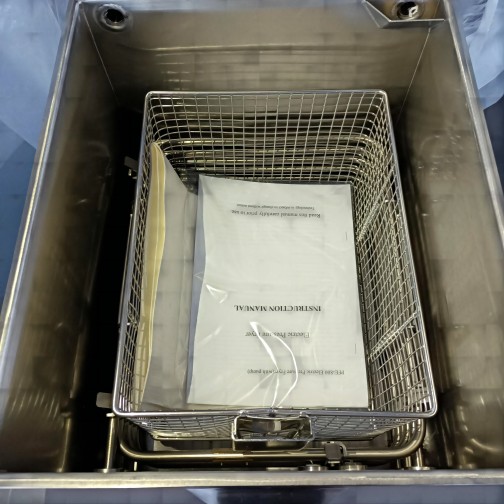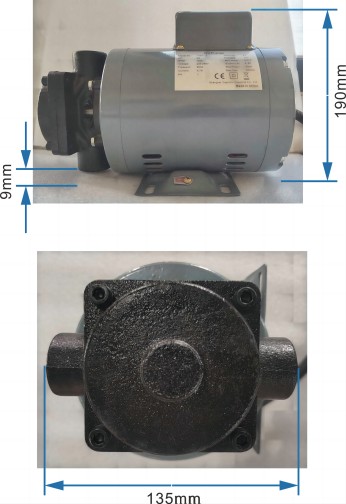 ---
---
Write your message here and send it to us